>
Home
Updated: April 2, 2022
Vacation Bible School is Coming!!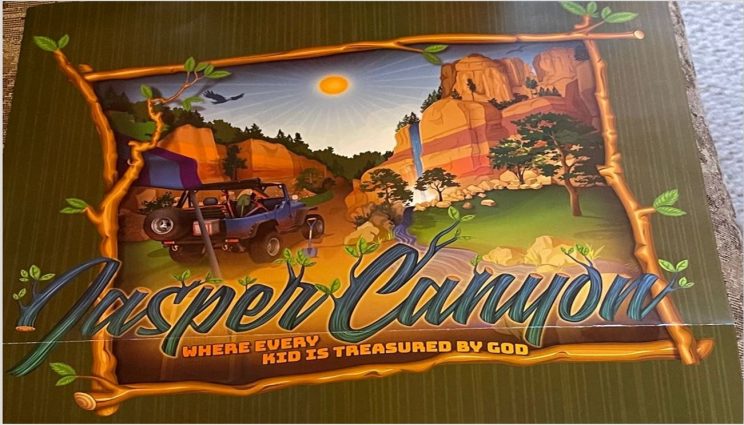 Vacation Bible School will be from July 18 through July 22, 2022. 
Time is from 6:00 PM - 8:00 PM
At:
Triadelphia SDA Church
12950 Brighton Dam Road
Clarksville, MD   21029
Contact:
Peggy Lee
Phone : 301-801-2344
VBS is an annual fun-filled week of activities in July. This year's dates are July 18-22, 2022, from 6:00-8:00 PM each evening. We sing and play, do crafts, learn about kids and their culture in other parts of the world, and most important, we learn that God loves us. Our children learn how to look for God sightings in their daily lives, and we challenge them (and the adults too) to allow God into their lives.  An average of 25-30 children attend each night. The week was an unusually precious experience for the leaders, assistants, parents, as well as the children.

Here is a link to the Previous Year VBS page:   Click Here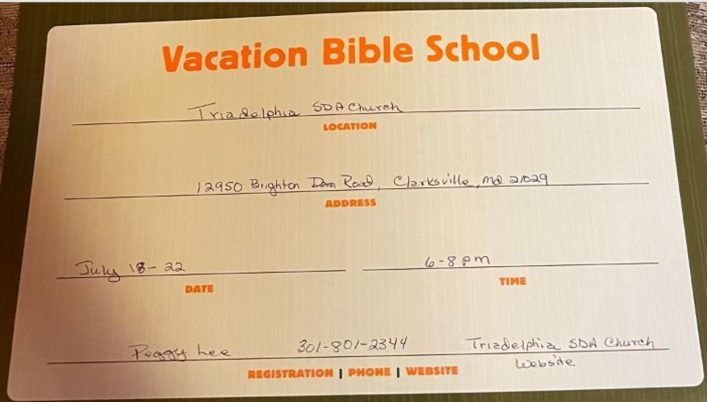 See You There!!!