>
Home
>
About Us
Updated: January 27, 2020
Welcome to Triadelphia's famous Hospitality Luncheons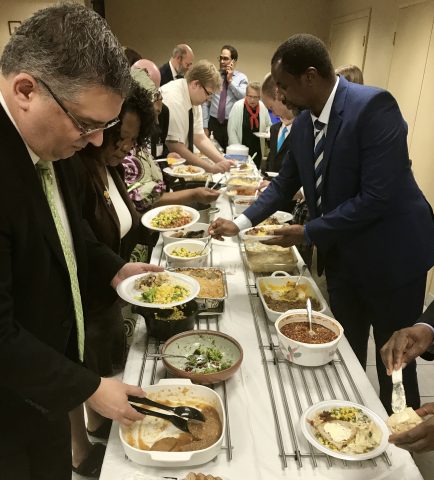 Most Sabbaths our members bring delicious vegetarian foods to share with guests. We gather around our circular tables after the worship hour to enjoy both the meal and the fellowship. Hospitality at Triadelphia is rich in friendship as well as delicious food.
On Communion Sabbaths (four times per year), the usual fellowship luncheon is cancelled. 

Members and regular guests are welcome to join a fellowship team to help make this feature of Triadelphia one of its great attractions. Each team serves approximately once every two months.